Olympics Games 2016: Team of refugees set to compete in Rio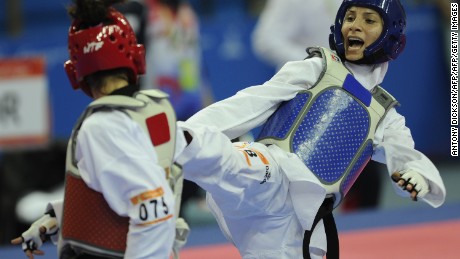 (CNN)A team made up exclusively of refugees is set to compete under the Olympic flag at this summer's Games in Rio de Janeiro.
A list of 43 sportsmen and women have been identified with the International Olympic Committee saying as many as 10 would get the go ahead to take part at the Olympics.
Among those in contention is 17-year-old swimmer Yusra Mardini, who fled from Syria on an inflatable boat headed to the Greek Island of Lesbos from Turkey.
When the boat started taking on water, Mardini and her sister Sarah got in the water and swum the vessel and the 20 people on board to safety.
Mardini, who now lives in Germany with her family, has since been one of a number of refugee athletes to receive funding from a $2 million IOC scholarship fund specifically aimed at aiding refugees.
Read more: http://www.cnn.com/2016/03/03/sport/olympic-refugee-team-rio/index.html