Grammar schools: PM seeks to ensure places for poorer pupils – BBC News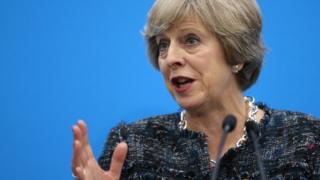 The expansion of grammar schools in England will be accompanied by conditions requiring them to take a proportion of children from low-income families, the prime minister will say.
Theresa May will also suggest allowing more faith groups to open free schools.
Universities will be told they might have to sponsor an academy if they want to increase tuition fees.
Mrs May will say a "belief in social mobility" drives the plans, but Labour says they will "entrench inequality".
In a major policy speech on meritocracy, the prime minister will say: "For too long we have tolerated a system that contains an arbitrary rule preventing selective schools from being established – sacrificing children's potential because of dogma and ideology.
"The truth is that we already have selection in our school system – and it's selection by house price, selection by wealth. That is simply unfair."
The speech, calling for an end to the current ban on opening new grammar schools, will address concerns that selective schools can have too few poorer pupils.
The Sutton Trust education charity has said that only 3% of grammar school entrants are eligible for free school meals – compared with a national average of around 14%.
As well as opening new grammar schools and expanding those already running, there is the controversial suggestion that "in some circumstances" schools which are now non-selective could become selective.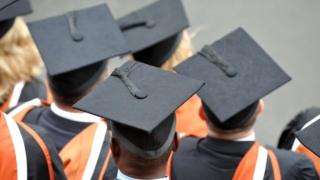 Mrs May will announce a consultation on ways to make new and expanding grammar schools more inclusive – so that access will not be limited to families who can "pay for tuition to pass the test".
This could mean new grammars might have to:
take a proportion of pupils from lower-income households
establish a "high quality, non-selective free school"
set up or sponsor a primary feeder school in a deprived area
sponsor an underperforming academy
The government also wants to raise the current maximum level of university tuition fee to 9,250 per year – but Mrs May's speech will suggest that this increase will come with the condition of setting up a new school or sponsoring an underperforming school.
The University of Birmingham has already set up a free school, with four separate catchments areas in the city, designed to create a mixed intake.
The speech will highlight that there are 1.25 million pupils in failing schools and Mrs May will argue that access to good schools is the key to social mobility and that for too many "a good school place remains out of reach".
This year saw the biggest ever annual fall in GCSE results.
'Regressive move'
Kevin Courtney, leader of the National Union of Teachers, said opening new grammars was a "regressive move and a distraction from the real problems" of funding pressures and teacher shortages.
There will also be a proposal for changes to the rules governing how religious groups can open free schools.
At present faith groups can only allocate 50% of places to members of their community – but there were calls earlier this year for this limit to be scrapped.
It has been seen in particular as a barrier to Catholic free schools being opened.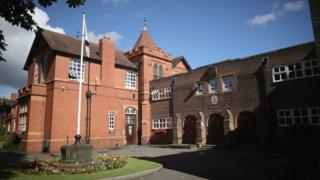 A Downing Street source said that this cap on faith schools had "prevented new Catholic schools from opening, which are more successful, more popular and more ethnically diverse than other types of state school".
"We're going to change the rule, so we can allow new Catholic schools to open, while making faith schools of all kinds do more to make sure their pupils integrate with children of other backgrounds."
A spokeswoman for the Catholic Education Service welcomed the move, saying that it would help to meet the "parental demand for thousands of new Catholic school places across the country".
The British Humanist Association said the change sent a "very damaging message: that an integrated society is not worth striving for".
Tim Farron, leader of the Liberal Democrats, said: "If the Conservatives care about our children's education they should reverse their cuts to school budgets.
"We need to improve all schools not just let some become grammars. Too many pupils are let down by a divisive system that doesn't work."
Labour's shadow education secretary Angela Rayner said: "Theresa May talks about standing up for the majority but her actions reveal the opposite: working for the few at the expense of the many.
"However you package this up, the Tory Government are bringing back selection to the UK education system.
"By enshrining selection into our education system the prime minister is wilfully ignoring the overwhelming evidence that selection at 11 leads to a more unequal country."
Read more: http://www.bbc.co.uk/news/education-37311023