Daley Thompson: 'Without Usain Bolt athletics ranks beside mud-wrestling'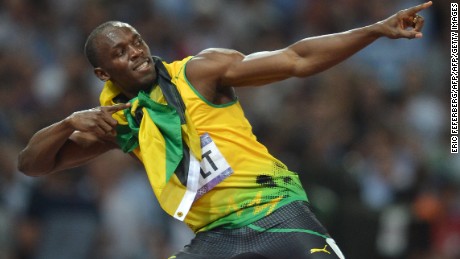 (CNN)With accusations of doping, cover ups and bribery at the highest levels, it's been a tumultuous year for the sport of athletics.
But Britain's double Olympic decathlon champion Daley Thompson believes track and field still has one thing still going in their favor — a megastar in the shape of Usain Bolt.
"For athletics, he's really important because he's probably the one reason that we're not ranked with tractor-pulling and mud-wrestling because he really is an incredible athlete," Thompson told CNN's Amanda Davies.
"I think that it's going to struggle once he hangs up his spikes. And they've only got a little bit of time to find a couple of people who are going to sort of try and take his place," Thompson added.
Jamaica's Bolt thrilled sports fans with his triple gold medal-winning and record breaking performances in the 100m, 200m and 4x100m relay events at the 2008 Olympic Games in Beijing, China.
He matched that Olympic medal haul in London, England, four years later and will look to do so again in Rio de Janeiro, Brazil, later this year.
But the 29-year-old Bolt has previously stated that he will
consider retirement
either after the Rio Games or a year later at the end of the 2017 World Championships which will be held in London.
Life after Bolt
Thompson, who won Olympic gold at Moscow 1980 and four years later in Los Angeles, insists the sport has to prepare for the post-Bolt era.
But how do you replace someone as charismatic as the world's fastest man?
Read more: http://www.cnn.com/2016/05/05/sport/usain-bolt-daley-thompson-laureus/index.html